News
Meat the Butcher
Fri 5 Jan 2018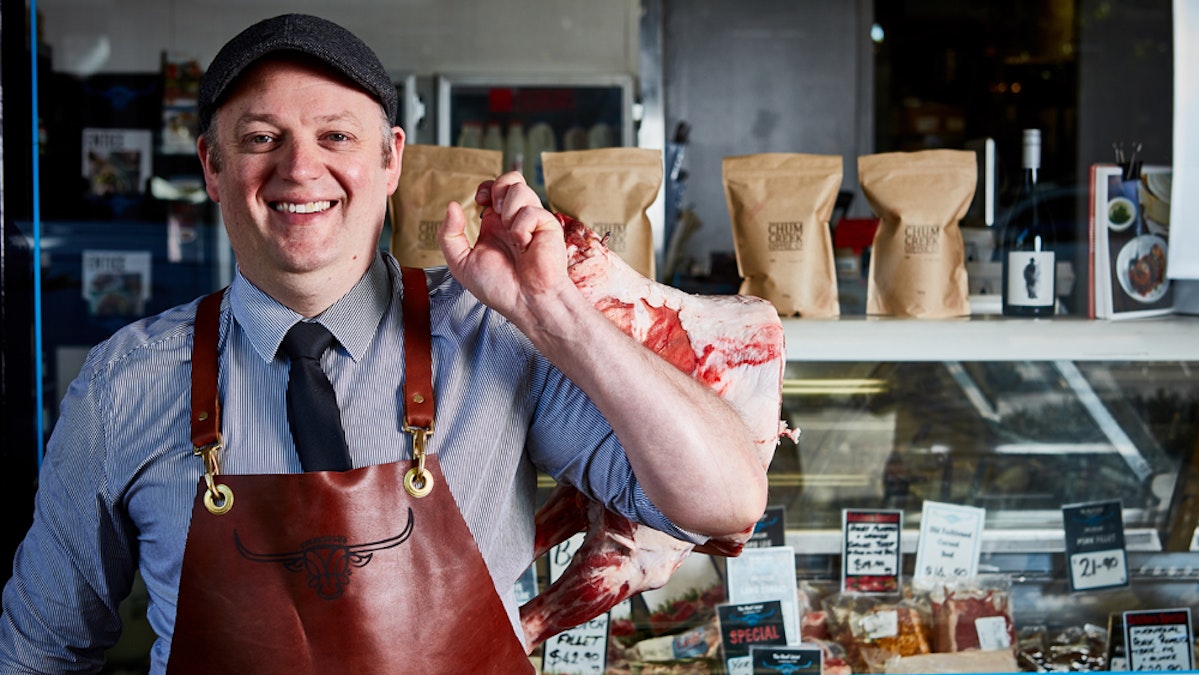 Australia Day is fast approaching and that means BBQs, or if you are at IBHQ, then it's a great day for our awesome lamb or spicy pork pizza! 
We chatted to Ben, an IBHQ regular, supplier and our local butcher. Ben's shop 'The Beef Joint' is the go to spot for great cuts if you are in Healesville. He knows his stuff right down to which paddock his produce comes from. He's local, he's proud and he cares about quality. Why butchery? 
What is the best thing about working in the Yarra Valley? 
HOME! I've lived here all my life I know like the back of my hand. I just couldn't think of living anywhere else. 
Why butchering? 
Butchering is in my blood I've been coming to work with Dad since I was 4 years old, after school and school holidays. We've been running this business for 50 years, it would be a shame to stop now. 
What's your fave wine and cocktail right now? 
Can't go past a Negroni after a long day at work. Four Pillars of course. And who could resist an Innocent Bystander Syrah with a beautiful piece of beef? Not me that's for sure.