News
Chat with Cam the distilling man from Four Pillars
Wed 15 Nov 2017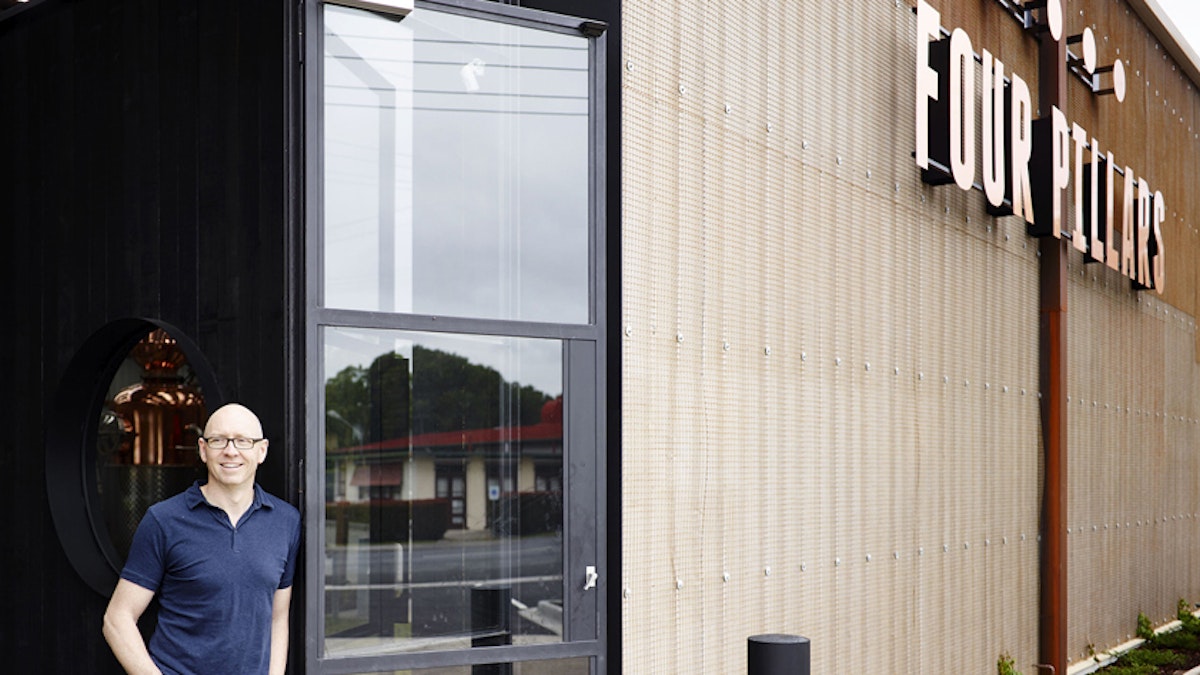 Sure, we're all about yummy wines but we do enjoy other drinks too, like a good super-serious morning coffee, the odd cold brew and a mighty fine gin. 
Our (sort of) neighbours, Four Pillars, are rock stars. Well, at least they are in the gin world and we're proud to pour their gin at our place. 
Cam Mackenzie is the distiller and heart of Four Pillars and we wanted to know what floats his boat…. 
What is the best thing about working in the Yarra Valley?  
The Yarra Valley has a lovely sense of community. Plus it's on Melbourne's doorstep, which is such a great city – for food, for music, sport, everything. 
And Healesville has everything I could ever want in a home town. If it had Yum Cha, I might never leave. 
Why wine to gin?  
It was a logical side-step really – I've always said that gin is a wine drinkers spirit. 
You're assessing the same things in gin making that you would in wine making: aroma, weight, balance, flavour, texture. It's a new and very interesting challenge in that I'm making ingredients rather than making a finished, stand-alone product, like wine. 
What's your fave wine and cocktail right now?  
Favourite cocktail at the moment is a Southside – because we're getting into those warmer months now, perfect for this citrusy, yummy, fresh drink. 
And I love a fresh, balanced Yarra Valley Chardonnay at this time of year. 
If you're visiting the Valley, a trip to Four Pillars is an absolute must…that is after visiting us!