News
HAPPY BIRTHDAY TO US
Thu 11 Mar 2021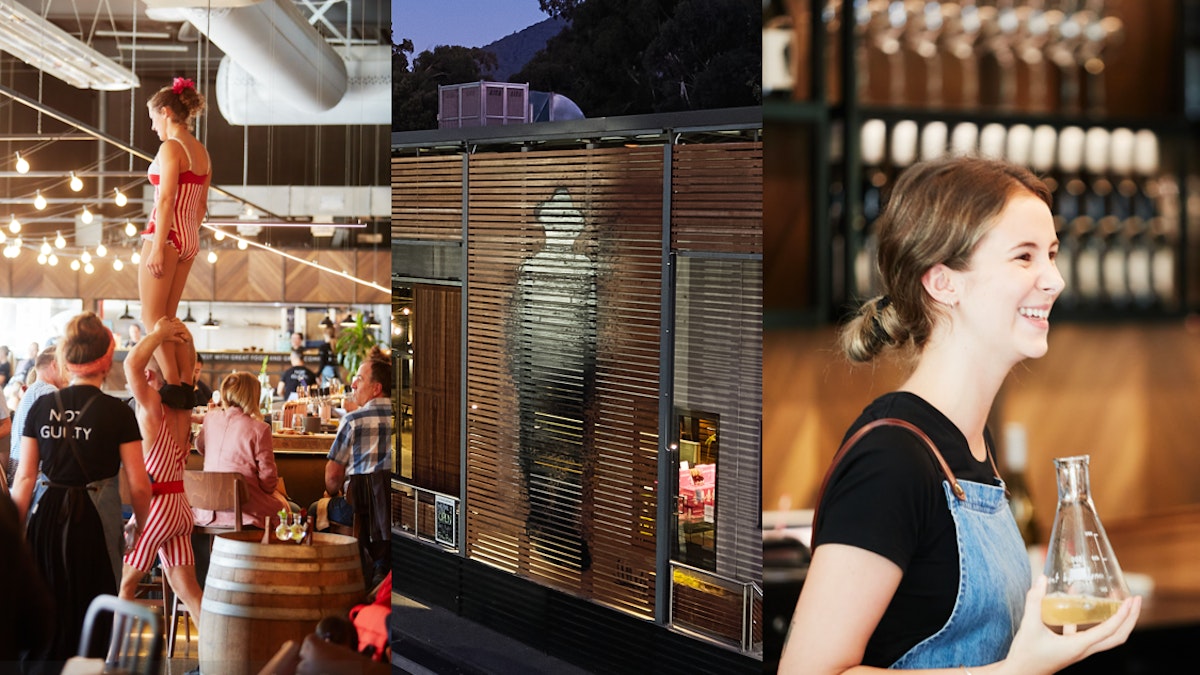 After 12 months we'd all rather forget, the Innocent Bystander team is excited to celebrate our cellar door birthday this weekend! This is set to be a proverbial 'return to normality' of epic proportions, with a creative theme 'everything you missed in 2020'. 
The event will be a cacophony of wine laden entertainment, including an extraordinary roaming display of circus performers provided by Circus Oz, with an electric ambience being provided by the wild and untapped flamenco guitar of cult Melbourne band Malcura. 
An ideal way to #supportlocal, Innocent Bystander will have all areas open, with the newly opened 'Garden of Innocent' providing delightful views of Grace Burn Creek, the restaurant serving up a delicious selection of modern Australian and Mediterranean meals (designed for sharing), and the tasting bar back in operation, offering $10 guided, seated tastings from one of their talented wine ambassadors.  
This weekend also marks the launch of our new 'flight lounge', a casual yet contemporary setting where you can sit back, relax, and enjoy a guided wine flight paired with either local Yarra Valley cheese, or chocolate from the talented team at Melbourne Cocoa.  
Guests can also relive the heady days of buying wine at a cellar door, making up for missing Valentine's Day with a special cocktail or dessert and walking into a restaurant without wearing a mask. It's just like 2019! 
While we've been making great wines for over 15 years, this celebration is one to commemorate our 4th year in their new home in Healesville, a great weekend, not to be missed. Book your table online here. 
Cheers, 
IB