News
The Innocent Guide to Yarra Valley's Picnic Paradises
Thu 19 Nov 2020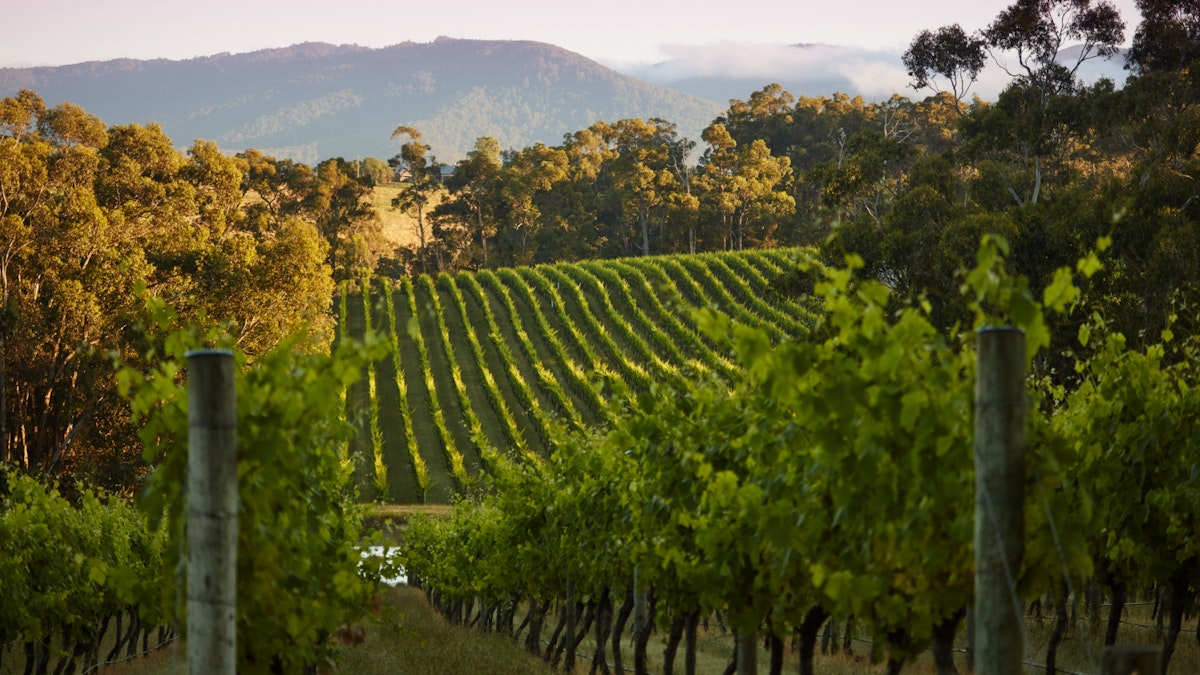 At Innocent Bystander, we consider ourselves incredibly lucky to have our roots firmly planted in the Yarra Valley, the rolling peaks and expansive valley floor provide more than opportune cool-climate growing conditions, they provide a proverbial playground, an escape and a natural wonder to be explored.
And while there is a selection of world-class Cellar Doors, we know that sometimes you want to go beyond the beaten track. So our Cellar Door team shared a selection of their favourite spots for you to walk/picnic/insert fun outdoor activity AND created a special picnic pack to enjoy during your escapades.
These packs have everything you need and are bursting with rich and delicious Yarra Valley goodies paired perfectly with Innocent Bystander wine and a couple of travelling glasses to enjoy it in for an incredible experience.
Plan your trip today, and call the Cellar Door team to book your picnic pack.. the Yarra Valley awaits!
Start at the Top! Mt Donna Buang
At 1,245m in height Mount Donna Buang is a snow play destination in winter, but in summer it's a picnic spot with views to die for. There's a look out tower to get 360 degree views of the valley and a large cleared grass area to chill or play games. Enjoy one of the summit walk trails and keep an eye out for Lyrebirds.
There's also 10 Mile Picnic Area just around the corner if you're after a shadier spot.
Toilets, BBQs and parking available, no dogs allowed
Take the Mt Donna Buang Road (C505) out of Healesville.
60 minutes
A Lofty Adventure – Wirrawilla Rainforest Walk
Located near the summit of Mount St Leonard, Wirrawilla is a hidden gem accessed by driving up the delightful Myers Creek Road towards Toolangi. There's a small, sheltered picnic area set in the forest at the trail head, with picnic tables and toilets available. After lunch, slip your hiking shoes on and choose a trail from 30mins to 4 hours through pristine alpine bushland. (no dogs)
Turn right out of IB, then right up St Leonard Rd to Myers Creek road, before taking a right ont Sylvia Creek Road.
25 minutes.
Something for Everyone – Maroondah Reservoir Park
Just around the corner and exceptionally well equipped the Maroondah Reservoir park is an easy win. All the facilities you may need along with scenic gardens and lots of space to find yourself a nice spot to picnic, you won't need to walk far to find some seclusion.
Dogs are allowed (on lead), there's disability access bathrooms and good paths and playgrounds to cater for all the family.
Turn right out of IB, follow Maroondah Highway for 5 minutes, take a left into the Reservoir Park.
5 mins
Streams and Mindfullness – Badger Weir
While you're not likely to see a badger, the sound of meandering water, cool shade of the mighty Mountain Ash and serenity of Badger Weir is a gorgeous spot and located just around the corner.
There are tables and BBQs perfect for afternoon picnics, and short bush walks along Coranderk Creek ideal for walking off the goodies from your picnic pack.
Head right out of IB, then left down Don Road a few ks and turn left onto Badger Weir Road.
12 minutes
Weir and Wonderful – Donnellys Weir
A picturesque spot next to the bubbling weir, set above the Maroondah Dam and at the start of the Bicentennial National Trail. It's a historic site having been constructed in 1891 and it's been a popular picnic spot ever since. There's tables, shelter, BBQs and toilets and a range of walks from the challenging to the serene.
Head right out of IB, left up St Leonards Road then right onto 'Road 11', 10 minutes
If you are heading to any of these locations please check for fire danger and road or park closures at https://www.ffm.vic.gov.au/ . If you are heading out hiking ensure someone knows where you're heading. And please, please, please leave the Yarra Valley as you found it by taking your rubbish away or disposing of it properly and by treating our environment with care.