Recipes
Cocktail Recipes
Fri 13 Aug 2021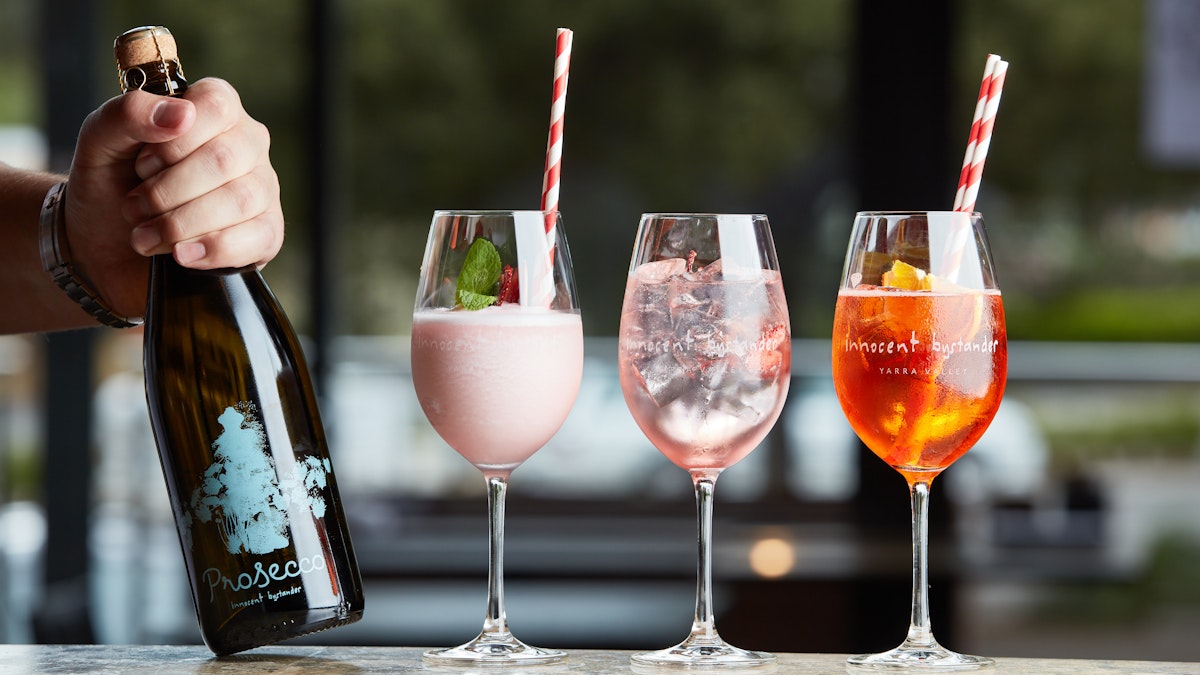 Prep

10 minutes

Difficulty

Easy
Thanks for tuning into our Virtual Cellar Door, featuring a live tasting of our '20 Pinot Noir and '21 Rosé by Harry in the winery, alongside a cocktail class hosted by IBHQ's very own Frances.
The recipe is laid out for you below, enjoy and have a great weekend!
Rosé G&T
Make a simple syrup using equal parts sugar and Innocent Bystander Rosé, then build into your wine glass with the following ingredients:
30ml Gin ( we recommend our neighbour, Four Pillars)
45ml Innocent Bystander Rosé
15ml Rosé syrup

Add plenty of Ice (roughly ¾ full), top with tonic and garnish with thin wheel of lime and thinly sliced Strawberry.
Pinot Negroni
Make a simple syrup using equal parts Sugar and Pinot Noir, then add Into a Cocktail shaker (or a whisky glass if you don't have one) along with the following ingredients:
20ml Okar Amaro (or Campari)
20ml Gin (we recommend Four Pillars)
20ml Sweet vermouth
30ml Innocenty Bystander Pinot Noir
10ml Pinot syrup
Fill with Ice
Stir to chill until condensation forms on outside of shaker (roughly 60 – 90 seconds)
Strain into glass to serve

Add plenty of ice, garnish with a slice of orange and enjoy!