Recipes
White Sangria Recipe
Wed 9 Jan 2019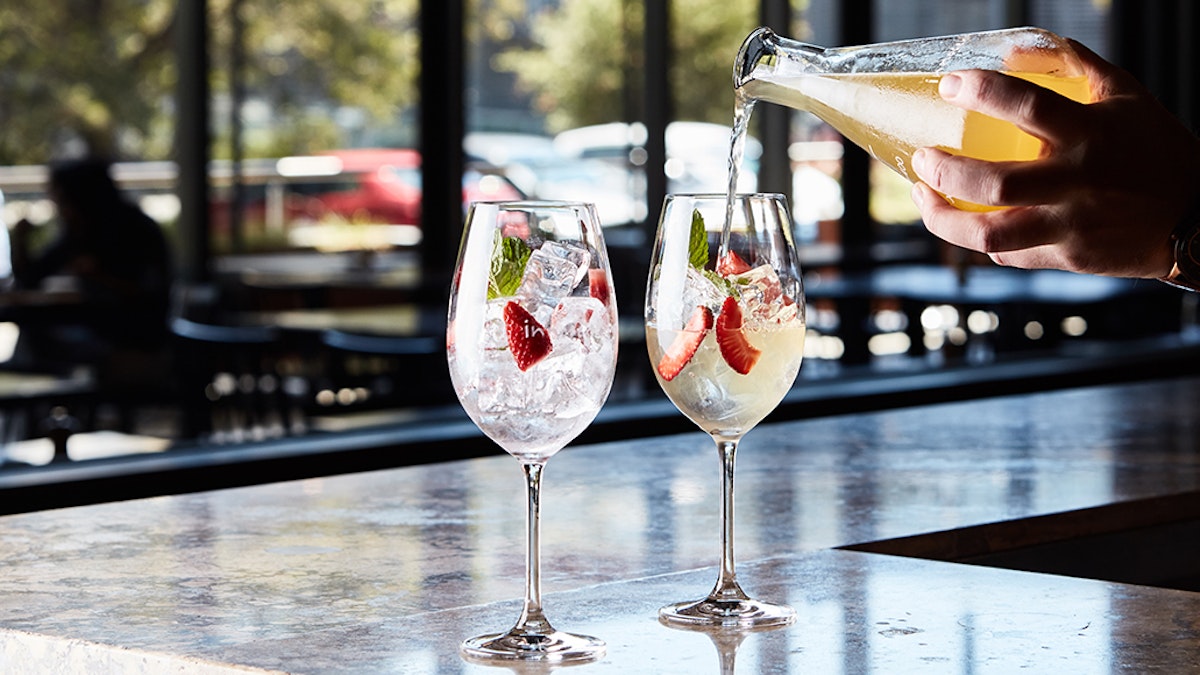 Prep

5 minutes

Difficulty

Easy
Our take on a white wine sangria
Slightly tangy, slightly sweet. Our white wine sangria is oh so refreshing and super simple if you want to whip it up at home.
You'll just need a few simple ingredients:
400ml of IB Pinot Gris
125ml of marmalade syrup (made of equal parts orange juice and apricot marmalade + brandy)

Mix it all together, serve with seasonal berries and mint and you've got yourself (and a friend) a refreshing sip for a warm summer's day.